Power Cables from DanCables ApS
Innovative designs for superior power performance.
DanCables ApS are an international distributor of electrical power cables for industrial markets. Specifically, we tailor logistical concepts for our customers and provide innovative power solutions. As a result, our concepts add value to our customers' supply chains and projects. Industrial power cables are manufactured with cutting-edge technological advances, therefore enabling superior performance, cost savings and increased productivity. Most notably, DanCables are the creator of high quality cable sets like Alukaflex Connect and Alukaflex Midnight. Finally, you can also find on our website cables for fixed installation and a range of power products, e.g. tools, distribution boxes, repair kits, connectors and LED work lights.
Power
Cables
Browse our range of power cables. DanCables distribute a selection of aluminum and copper leads with a number of variations available.
View Cables
Power
Solutions
Browse our range of power solutions. DanCables have designed innovative electrical solutions in the form of ready made cable sets.
View Solutions
Power
Products
Browse our range of power products. DanCables supply a range of products such as distribution boxes, connectors, and work lights.
View Products
Sodium Batteries
Sustainable green battery for energy storage
Renewable energy needs energy storage
Recyclable materials
The market's safest solution
No maintenance
Application temperature from minus 20 degrees to plus 40 degrees Celsius
Learn more
Browse Electrical Power Cables
DanCables stock a range of low voltage cables with either aluminum or copper conductors. We offer a range of bespoke electrical wires and cable for single or three phase applications, allowing us to serve a number of industries. We distribute cables that can be used for temporary or fixed installation, such as installation cables. Finally, listed products are DEKRA certified to highlight quality manufacturing.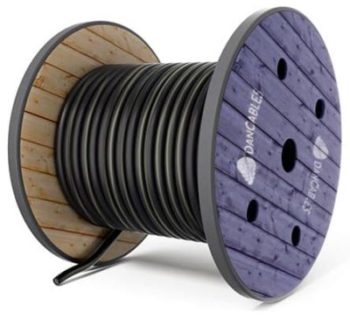 We distribute a range of single core or multicore aluminum power cables. Browse our flexible rubber Aluxaflex®, Alukaflex® PUR, Installation Cables and other variations.
View Aluminium Cables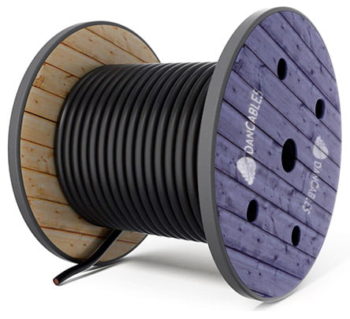 We distribute a range of single core or multicore copper power cables. Browse our flexible rubber H07RN-F, H07BN4-F, Installation Cables and other variations.
View Copper Cables
Aluminium Power Technology
Alukaflex Connect
Alukaflex Connect is a revolutionary power connection solution that replaces the use of copper cables. Our experts have designed an aluminum cable concept that performs with the same benefits of H07RN-F. Most importantly, Alukaflex Connect is a cost effective solution. Our innovative solution couples Alukaflex® electrical leads with bimetal single pole connectors for safe and reliable power distribution.
High current capacity

– up to 565 amps!

Dependable durability

Outstanding flexibility

– 6 x OD bend radius!

Considerably cheaper than copper

Incredibly lightweight

– 40% lighter!

Safe mains supply connections

– powerlock mechanism!

Low risk of theft due to low scrap value
Are you ready for an aluminum power solution that matches copper performance, whilst making a huge cost saving?
View Alukaflex Connect